A Song for Afghanistan: The Diary of a Women's Writing Group

Coronet has acquired A Song for Afghanistan, a collaboration between 18 Afghan women writers. 
The book is a shared record of the year following the Taliban retaking Afghanistan, by the same authors of the acclaimed short story collection, My Pen Is the Wing of a Bird, New Fiction by Afghan Women (MacLehose Press). It is a testament to the collective spirit of women living under terror and a vital record of lives under brutality.
A Song for Afghanistan will be published in hardback, e-book and audiobook in August 2024.
Afghan Women Share their Diary
Scholastic is publishing a collection of diary excerpts written by Write Afghanistan writers between August 2021 and August 2022. The book is fully illustrated in colour by Afghan artist Sara Rahmani.
Using extracts from a collective diary recorded during the fall of Kabul and its immediate aftermath, this book gives children a compelling snapshot of events from a woman's perspective. Each chapter provides children with a better understanding of life in Afghanistan as Kabul was retaken by the Taliban. 
Rising After the Fall will be published in the UK on 12 October 2023. 
An anthology of contemporary short stories translated into English, edited by Mitra Phukan, Arunava Sinha and Lucy Hannah. Available in India (BEE Books, January 2023) and in the UK (MacLehose Press, November 2023). A local Assamese edition will be published soon.

A Fistful of Moonlight is a collection of fourteen stories that explore love, identity, politics, fantasy and a fresh take on an age-old fairy tale, transporting readers into the heart of contemporary writing from Assam.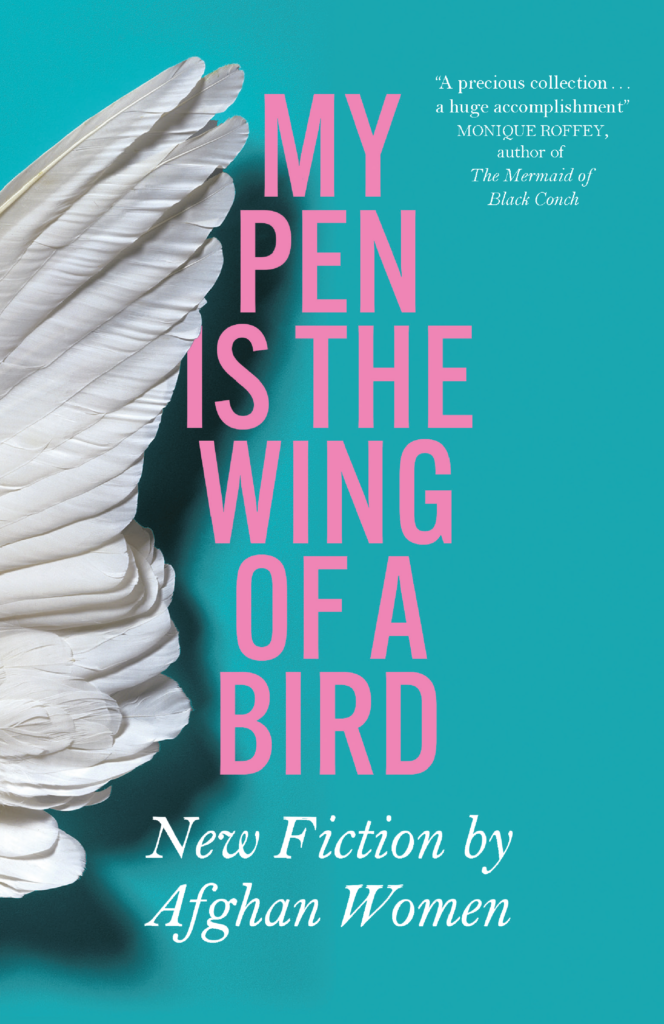 New Fiction by Afghan Women
Stories by 18 writers from the Write Afghanistan project were published in the UK on 17 February 2022 in My Pen Is the Wing of a Bird: New Fiction by Afghan Women (MacLehose Press).
My Pen Is the Wing of a Bird is a landmark collection: the first anthology of short fiction by Afghan women, with an Introduction by Lyse Doucet and an Afterword by Lucy Hannah.

My Pen Is the Wing of a Bird has been published in the USA, Japan and Korea. Individual stories have been published online in many literary journals around the world.
"Powerful, profound and deeply moving, these stories will expand your mind and elevate your heart" Elif Shafak 
"This book is a precious collection of work, the first and maybe last of its kind. My Pen Is the Wing of a Bird is a huge accomplishment"
Monique Roffey, author of The Mermaid of Black Conch
Subscribe to our newsletter for the latest news from Untold.
Untold is a Community Interest Company (company number 12654173). Prospero World (UK registered charity number 1163952) receives charitable donations in support of our work through its fiscal sponsorship programme, and receives tax efficient donations from UK donors on our behalf.